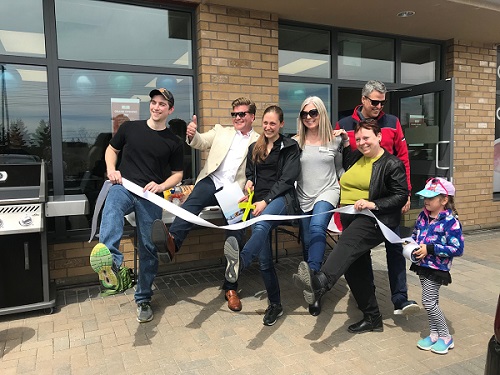 THANK YOU!
We had our grand opening last month on May 11th as a charity BBQ. Thank you to everyone that attended! We were fortunate with the weather as it turned out to be one of the only nice days of the week! There was a great turnout from the community to help us raise $300 for Rainbows for All Children Canada.
Rainbows is a charity to help kids with separation, divorce, death or other painful transition within their family. If you would like more information, you can visit their website at https://www.rainbows.ca/.
We also want to thank the other local businesses in the area who provided donations for a prize giveaway. Beauty & Babes, Little Piggies Footcare, Grow Glow Co., and Pat On Your Back Personal Fitness.
Photos from the event can be viewed on our Facebook page or Snapd online.